Adult Ensembles | With Heart and Hands and Voices
"The music we experience in our services helps us to focus on God and others and how we should live as Christians in our world. The music offers moments for peaceful reflection, something that maybe we don't find as often as we need during the week. The encouragement and comfort the music brings can be a much-needed balm for the tired or distressed, a reminder that God is near. These things are meaningful to me, and it is a special joy to participate with people of all ages at Gary who love giving to others through music." — Beth Graves
---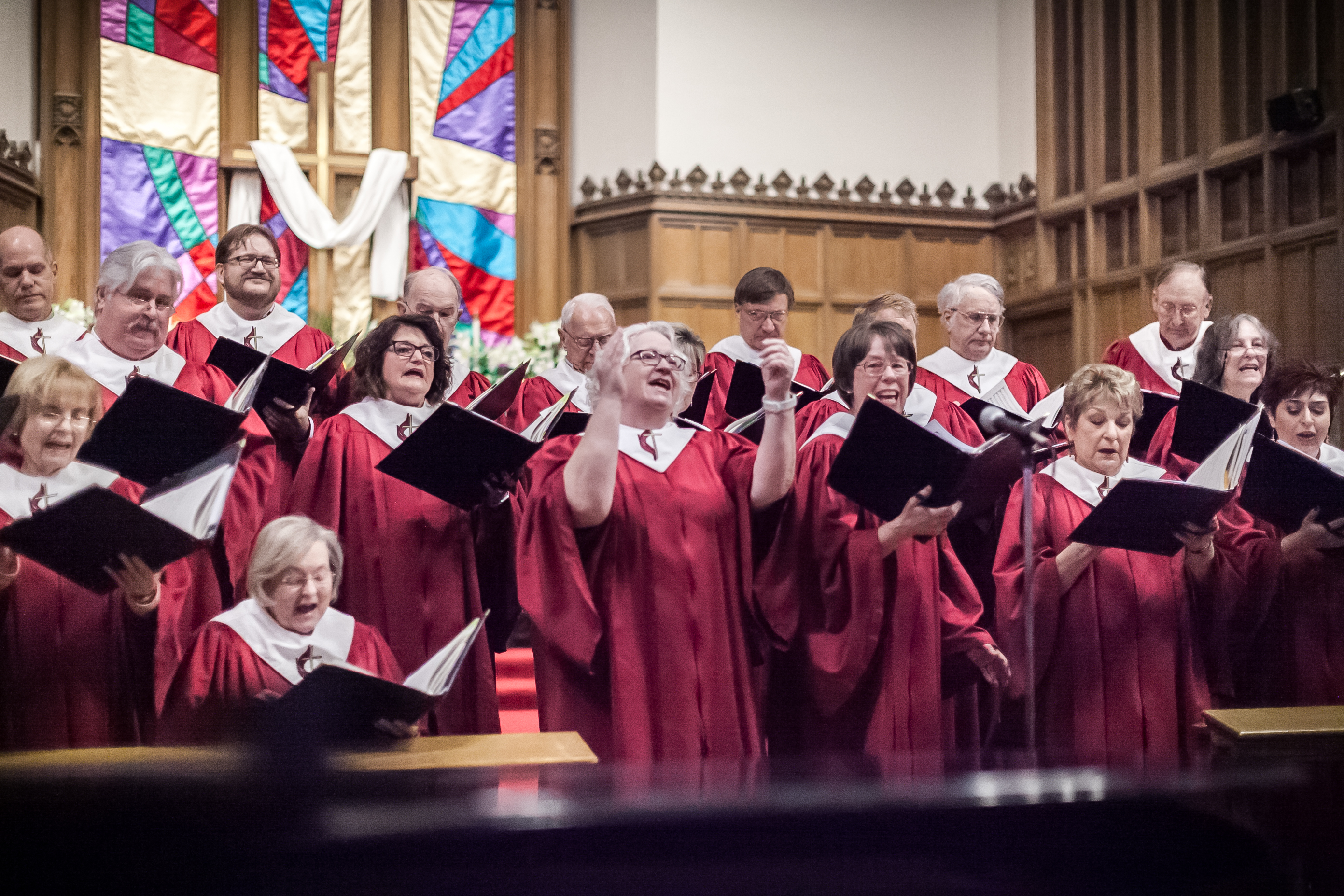 Chancel Choir
High School to Adult - Jennifer Whiting, Director; Kevin Lange, Pianist
This mixed choir sings each week September through May, alternating between the 9 and 11 a.m. services. Chancel Choir presents beautiful music of many styles, Baroque through modern, with the mission of supporting the ministry of God's word and encouraging our congregation. Experienced musicians and those who are new to singing are welcome! Rehearsals are Thursdays, 7–8:30 p.m.
Men's Chorus
High School to Adult – Mike Krueger, Director; Beth Graves, Pianist
This chorus emphasizes fun and fellowship while developing vocal ensemble. They present a musical offering once a month September through May. All are welcome to sing! Rehearsals are various Saturday mornings, 8–9 a.m.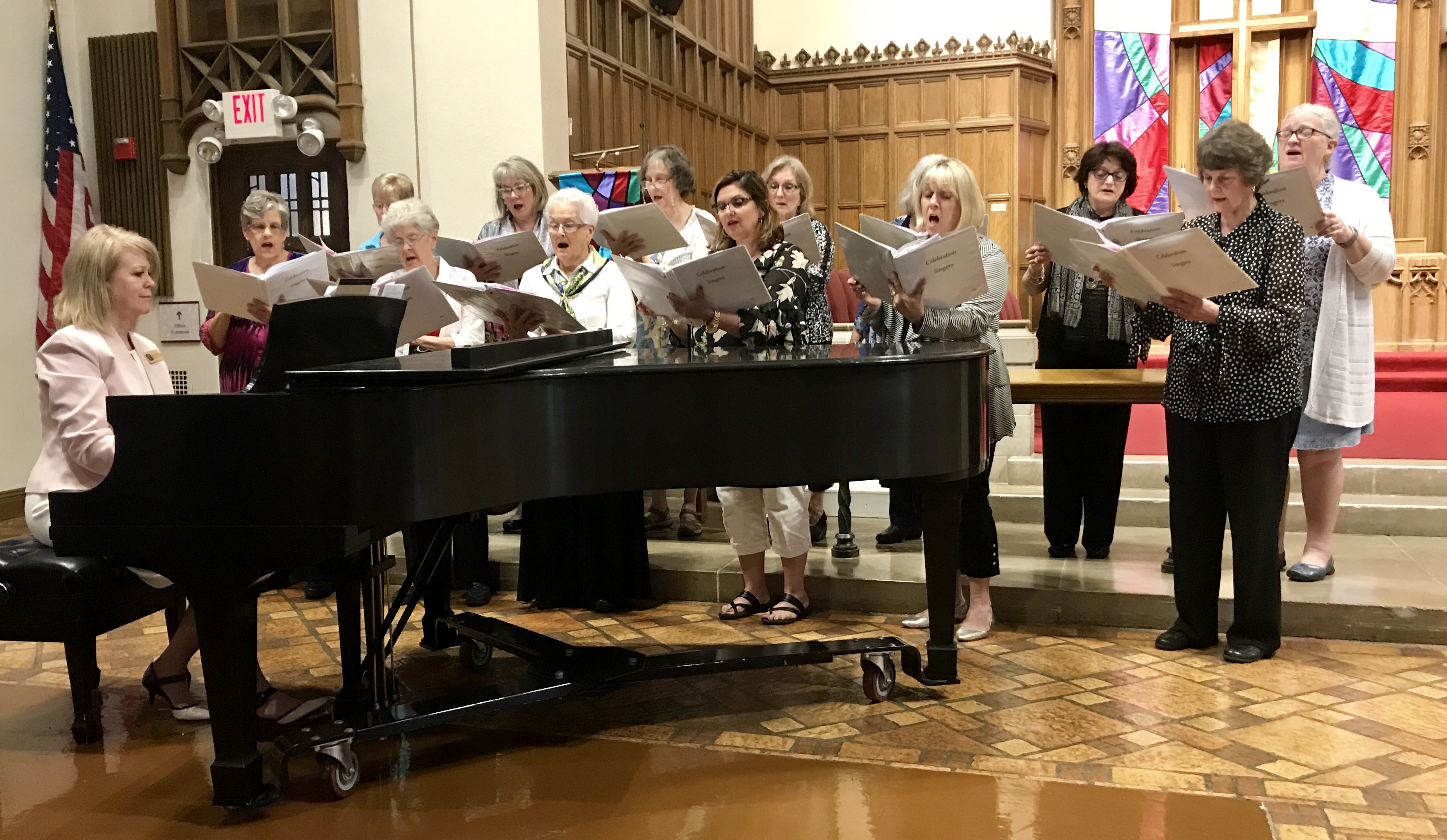 Celebration Singers
High School to Adult – Aimee Stuart Flunker, Director
This delightful women's ensemble sings at services several times a year, September through May. Rehearsals are various Saturdays, 8–9 a.m.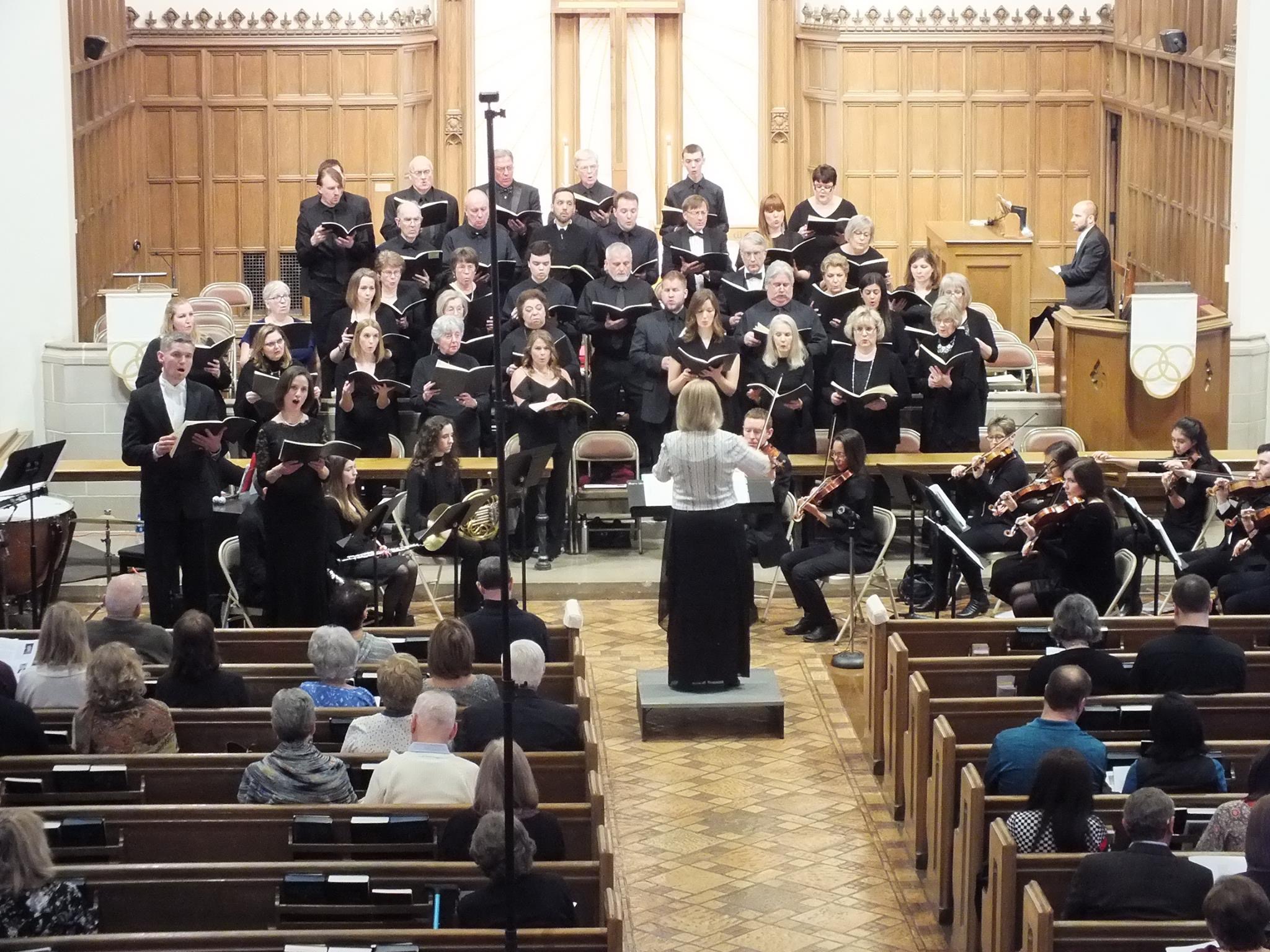 Festival Choir
High School to Adult – Jennifer Whiting, Director
Open to anyone, this combined chorus led by Jennifer Whiting prepares and sings a special musical offering in the spring, accompanied by a chamber orchestra. Large works in recent years include Rutter's Gloria, Forrest's Requiem for the Living, Jenkins' Mass for Peace, and Robert Ray's Gospel Mass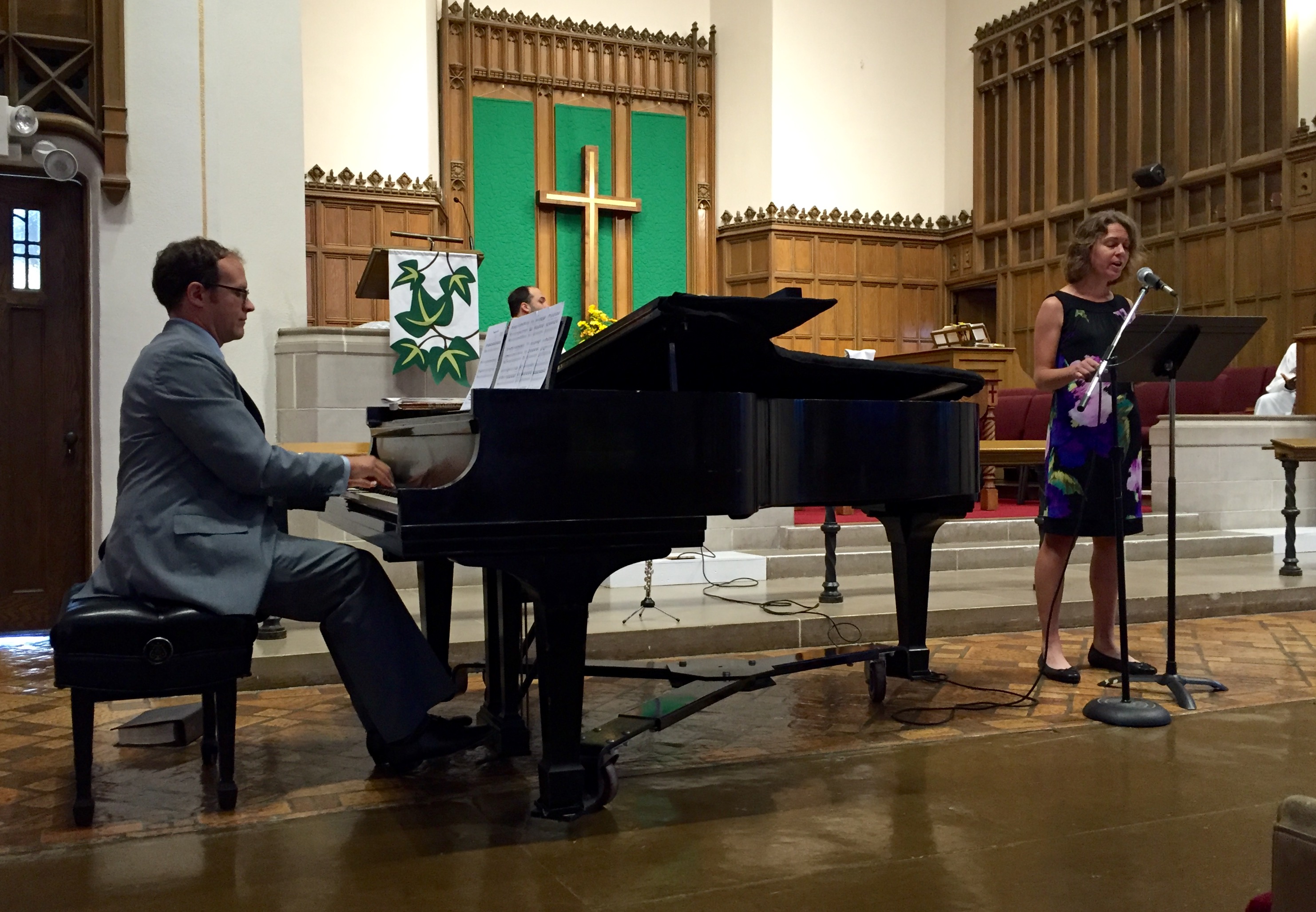 Instrumental Ensembles
High School to Adult
Strings, brass, or combinations of instruments accompany the worship services at various times throughout the year. Jennifer Whiting oversees these special projects. Please speak with her to find out how you may share your instrumental gifts with our church family or email .