Do you know a child who loves music?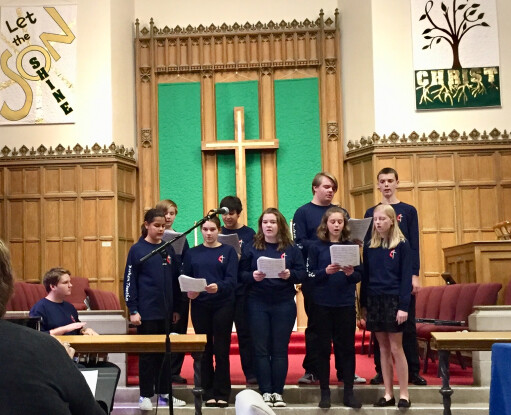 Broken Together (Youth Ensemble)
Grades 6-12 Director: Elllie Pentland
Sundays, 2-3 p.m. Choir Room
Friendship Singers
Wednesdays, 6:00-6:45 p.m., Chapel
Grades 1-5. Jennifer Whiting, Director; Katie Gibbons, Assistant

This group will focus on developing their singing voices, making music with friends, and praising God in worship. Register here.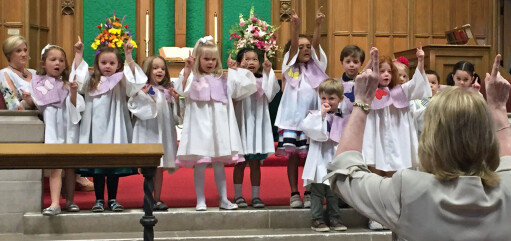 Cherubs
Age 3–Kindergarten Ms. Mary Ellen Rahn, Director, Jill Baus, Assistant
This group explores music through rhythm and movement, and each child is accompanied by an adult who participates in the class. It's a fun way to spend time with your preschooler! This class caps at seven students and requires registration through the Gary United Methodist Church Office in Wheaton, IL.

Good News Ringers
Grades 3–6 Directors: Ms. Nancy Brunner, Director; Ms. Jill Stoffels, Assistant
Learn about ringing hand bells and reading music in this fun class. Wednesdays, 5:30-6:15 p.m. Bell Room. Register here.